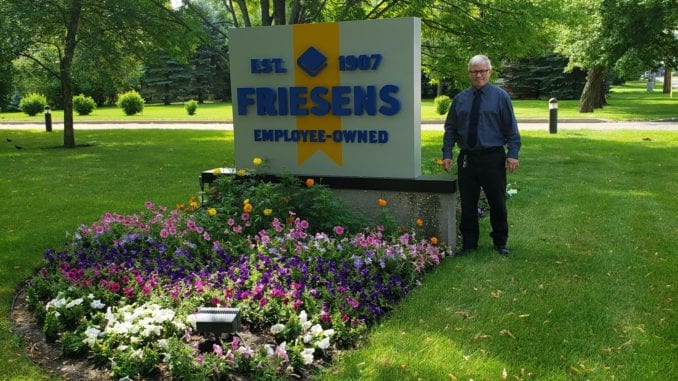 ALTONA, MB
The demand for Andrew Unger's new novel Once Removed is so high that Friesens of Altona has got local Friesens working overtime to print copies of the book.
"We put out an All Friesen bulletin," said Aron Friesen of Friesens, "and when Altona-area Friesens heard they'd have a chance to print the Daily Bonnet guy's book, we ended up with more Friesens than we could handle."
Publisher Turnstone Press was especially eager to have this particular book printed at Friesens, saying it just wouldn't be the same without that Friesen magic.
"I'm so glad that Turnstone has entrusted us with this Unger book," said Friesen of Friesens. "When you go with Friesens, you can be assured that there's a Friesen involved in every stage of the process."
Friesens has their Friesens working overtime this summer, which is very reassuring for Unger.
"I had a nice and relaxing meddachschlop yesterday, when I found out a real live Friesen would be touching each and every page of this book," said Unger. "If this book sells half as much as The Complete Writings of Menno Simons … or even Harry Potter … I'll be happy."
Friesen of Friesens would like to assure the public that no Friesens were harmed in the printing of this book.
'Once Removed' will arrive in bookstores September 15, being hand delivered by a Friesen or, at the very least, a Bergman or a Hildebrand or something.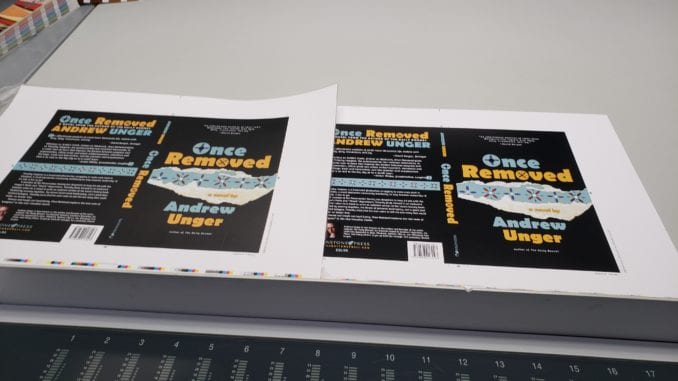 Once Removed is available soon wherever books are sold … like, for example, McNally Robinson.