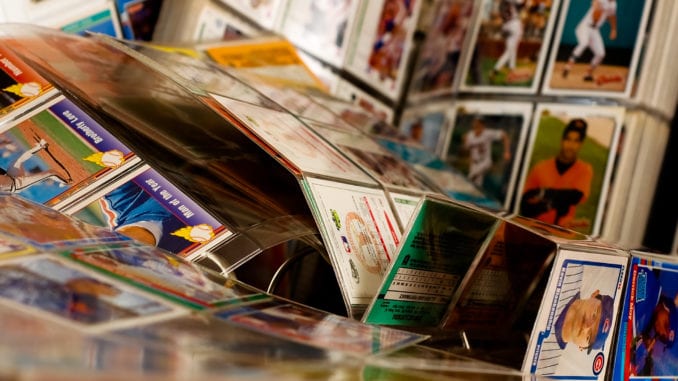 EDMONTON, AB
With no sports to watch at the moment, the provincial Chief Medical Officers have become the nation's new idols, with children and adults alike enthusiastically following their every move. One local company has decided to take advantage of the new CMO mania by releasing a series of collectable trading cards.
"I was so excited to open my first pack and get a Dr. Deena Hinshaw rookie!" exclaimed eager collector Timmy Wiebe, 9, of Linden, Alberta. "Her save percentage this year is incredible. A front-runner for the Vezina I'd say."
Young Timmy's pack of cards also included a mint condition Dr. Theresa Tam and a pristine Dr. Brent Roussin.
"Oba, I'm super psyched about these. I always tune in for their daily press conferences," said Timmy. "These are going right next to Dr. Fitzgerald and Dr. Russell in my binder. Well, they aren't going in my bicycle spokes that's for sure."
Especially exciting for collectors is the chance to get limited edition autographed cards.
"One in every ten packs has a Dr. Robert Strang signed and numbered card!" said Timmy. "And one in a hundred packs has an authentic piece of Dr. David William's game-worn jersey!"
Timmy also managed to trade for a Dr. Saqib Shahab, but he had to give up a prized Dr. Bonnie Henry to get it.
"Normally I'd never trade away a Dr. Bonnie Henry, but I had doubles," said Timmy. "All I need now is a Dr. Hanley and Dr. Arruda to complete my set!
Also in the set are all the provincial premiers, but those don't seem to be nearly as popular with collectors for some reason.
(photo credit: Ryan Hyde/CC)