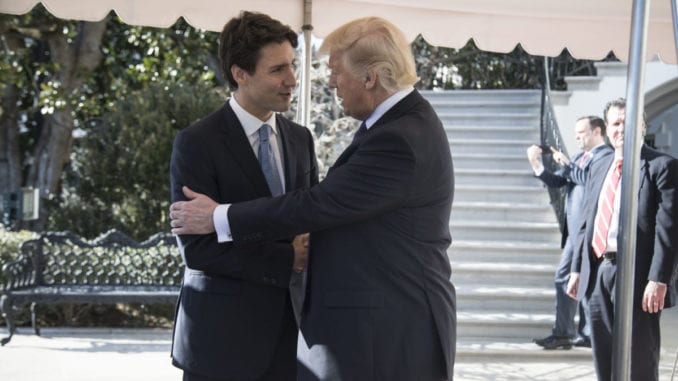 WASHINGTON, DC
The leaders of USA, Mexico, and Canada have renegotiated NAFTA this week and given the accord a new name, the Mexico-Canada-United-States-Agreement or MCUSA for short. The new name created some confusion as the abbreviation is also used by Mennonite Church USA.
"I mean we're more about fair trade than free trade," said a Mennonite Church spokesperson. "We also like to make decisions during arduous committee meetings rather than personal attacks via Twitter, but to each his own."
Mennonites across North America were initially very excited that they'd finally be able to trade pie recipes freely with one another, but their excitement soon waned when they found out it was just another NAFTA deal.
"You'd think with a name like that there'd be a least something in it for us Mennonites," said Mrs. Buchholder. "I really don't think Trump's as good a negotiator as he thinks he is."
The new NAFTA accord has been criticized by Canadian dairy farmers who feel they're going to suffer under the new deal.
"Forget USMCA or MCUSA or whatever it's called," said local dairy farmer Billy Friesen. "As far as I'm concerned the new deal should be called MUCAS."