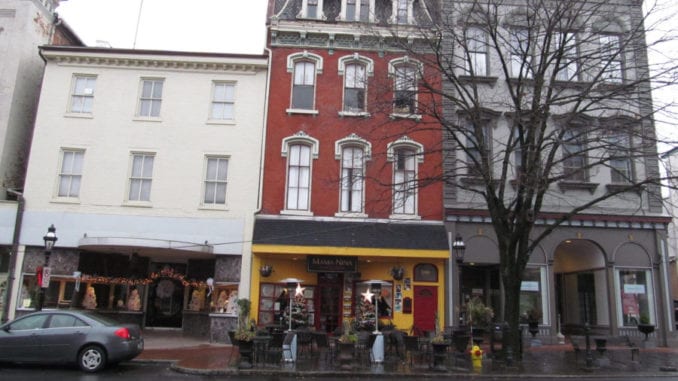 BETHLEHEM, PA
In a move meant to give the impression he has "like opinions and stuff" about religious matters, President Trump has declared the small city of Bethlehem, Pennsylvania the capital of Israel. The move drew stiff opposition from residents of Lancaster and Goshen who were also vying for the title of "Holy City."
"That's where Jesus was born, right? Bethlehem, Pennsylvania?" said President Trump. "It only makes sense then that it would be the capital of Israel."
The President has already rented a shed in Johan and Irma Miller's backyard, which will be home to the new US embassy.
"It's gonna be a tremendous embassy, just tremendous," said Trump. "Let me tell you, Bethlehem, Pennsylvania has much better beaches and nightlife than Tel Aviv!"
The move drew large protests from Pennsylvania Mennonites, who were completely aghast at the decision.
"Everyone knows the Promised Land is right here in Lancaster Country," said Elder Stoltzfus. "I mean they hardly have any Anabaptists at all out there in Bethlehem!"
President Trump plans to visit Bethlehem, Pennsylvania this Christmas and "touch the exact spot where Jesus was born."
(photo credit: Doug Kerr/CC)