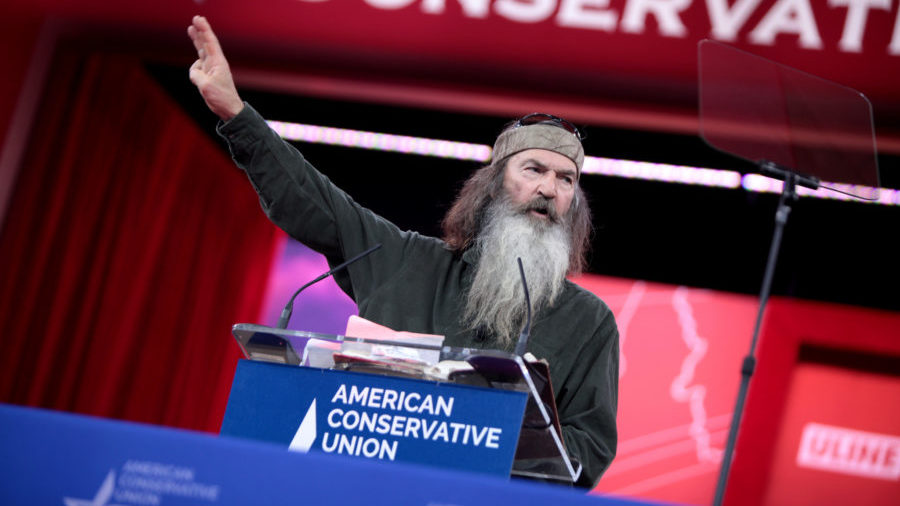 LAMPETER SQUARE, PA
Highly revered as a sacred document of Anabaptist martyrdom throughout history, the 17th century book 'Martyrs Mirror' is to be updated to include modern martyrdoms like the time the guy from Duck Dynasty nearly got fired from his multi-million dollar reality TV show.
"We feel that people should know persecution is still happening today," said editor Hans Studer. "Like when Phil Robertson spouted off about gay people in that magazine and then nearly lost his job, but actually didn't – that was atrocious. It really reminds me of the burning at the stake of Maria and Ursula van Beckum in 1544."
Studer says he is aware of real persecution of Christians around the world today, but figured it was much more important to focus on reality TV stars with long beards who hunt ducks.
"When I page through the book and see the engraving that depicts the brutal execution of David Van Der Leyen and Levina Ghyselins in Ghent in 1554, I can't help but turn my thoughts toward the Robertson family – real warriors of the faith. They sometimes even bow to pray on a pre-scripted television show – what incredible courage and bravery. Dirk Willems has nothing on these guys."
The Duck Dynasty Edition Martyrs Mirror expunges almost all the real stories of actual persecution and replaces them with vulgar comments by Phil Robertson, a mail-away coupon for some bobbleheads, and a message from Willie on how to stand up for your faith when you only have a net worth of $20,000,000.
(Photo credit: Gage Skidmore/CC)