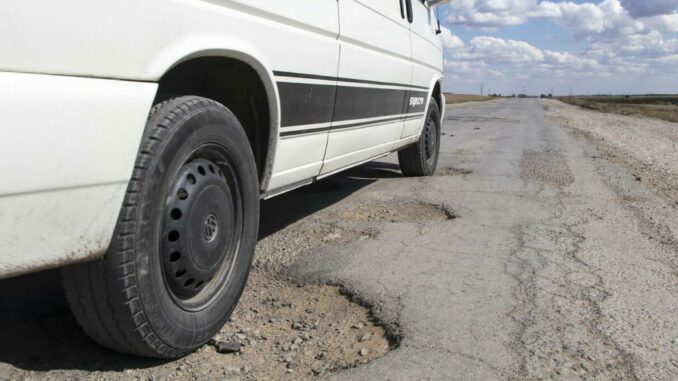 WINNIPEG, MB
Area man Dave Peters parlayed 40-years of chicken catching money into a sweet new sports car this week, but quickly realized there wasn't a single decent road in the entire city he could drive it on.
"Good luck getting up over 30 kms an hour," said Dave. "Geez, I wish I had known about these roads before I purchased this Ferrari."
Instead, Dave will be driving his Ferrari up and down his own driveway.
"And maybe I'll do some burnouts on the MB parking lot," said Dave. "They just put on a new coat of asphalt."
In 30 years from now, Dave plans to pass on his barely-used Ferrari to his son which, due to his inability to drive the car anywhere than his own driveway, will be the lowest mileage vintage Ferrari in existence.
"I never understood why my city friends would all buy those unnecessary pickup trucks … especially when they all worked in an office downtown," said Dave. "But now I know. It's not for hauling around equipment, but to handle all the off-road driving here in Winnipeg."
Anyone interested in seeing Dave's basically unused Ferrari for themselves, can check out his driveway in North Kildonan between 2 and 4 pm this Saturday afternoon to witness this miracle of nature. Dave says he takes no responsibility for any damage to transmissions or tires that may occur on the drive over to his place.