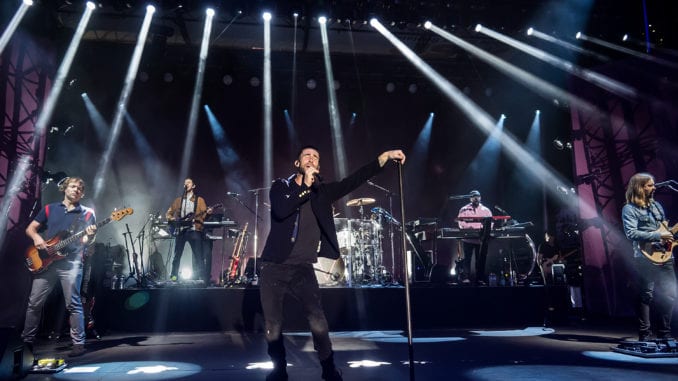 MIAMI, FL
After a dreadful half-time performance by crap-band Maroon 5 at Super Bowl LIII, the National Football League has announced that "from now on, the only entertainment you're gonna get is a few old Mennos singing hymns."
"People didn't like Maroon 5," said NFL President Roger Goodell. "They thought the performance was raunchy and the music was mediocre. Well, what do they expect? From now on we'll give them something to tweet about: Mennonites singing a capella."
Goodell has considered allowing an autoharp solo or two, but starting next year, the half time shows will be nothing but women in dresses and men in suspenders singing old German songs.
"Guaranteed we ain't gonna get no nipple rings and tattoos next year," said Goodell. "I think it'll be nice to focus on the football once again."
In an effort to improve the product on the field as well, Goodell also announced the NFL would be adopting the more exciting Canadian football rules so as to avoid another disastrously boring 13-3 game.
"We've heard your voice. The game sucked. The half time show sucked," said Goodell. "From now on you're getting Mennonites and Canadian football. No one should be able to complain about that."
(photo credit: Justin Higuchi/CC)