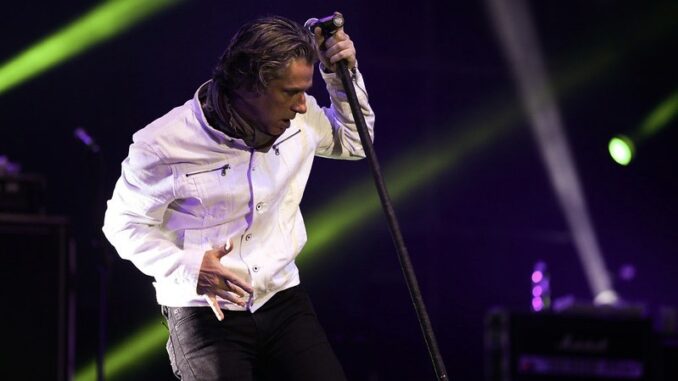 WINNIPEG, MB
90s rockers Collective Soul will be playing Club Regent Casino in Winnipeg this summer in an attempt to make all their fans feel "really freakin' old."
"Hey, honey, did you see Collective Soul are coming to town?" said Diane Reimer who broke down in tears after seeing the band's selected venue. "Oh my gosh, I am old …"
Lead singer Ed Roland said playing casinos is just one way to give back to their fan base by reminding them of their own mortality.
"You'll hear all the hits. 'Shine', 'The World I Know', 'December'," said Roland. "And all the while you'll be constantly reminded of the fact these songs are nearly 30 years old now and you're not such a spring chicken yourself."
Gen Xers were quick to buy tickets to the concert, despite the fact that their adult children have never even heard of this band.
"I think this concert will be a wake-up call," said Reimer. "Life goes by so fast. One moment you're wearing baggy ripped jeans and listening to 'Precious Declaration' on you Diskman and the next you're at the casino grasping desperately at your fleeting youth."
The Collective Soul concert in Winnipeg is the evening of August 25 although fans are already petitioning the band to play a matinee so they can go home and have a nice glass of hot milk before hitting the hay at just after 7 pm.
(photo credit: prassprasetio/CC)