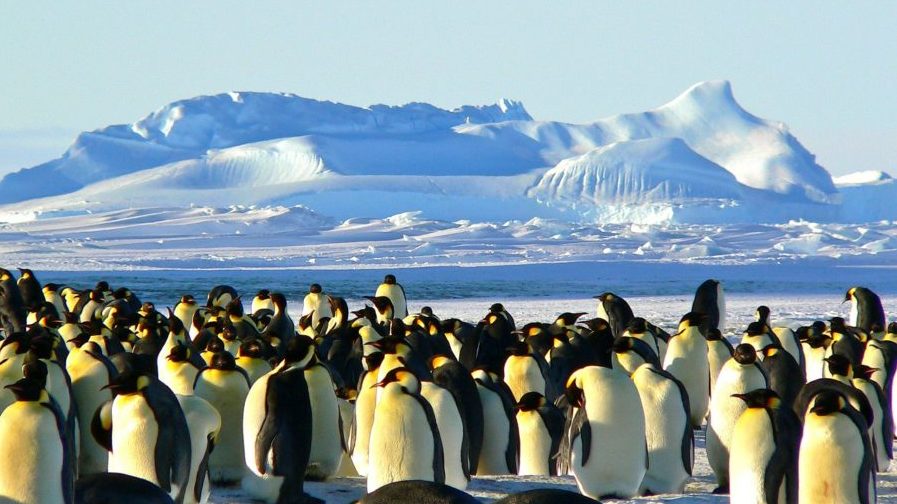 GRYTVIKEN, ANTARCTICA
After running out of room and finding sin all over the Americas, thousands of Mennonites are now seriously considering relocating to the last un-inhabited place on earth: Antarctica.
"The Devil found us in Prussia, Russia, Paraguay and Mexico," said Mennonite elder Hans Reimer. "We have no other choice but to flee for Antarctica."
Some members of Elder Reimer's congregation have expressed concerns about the sinful lifestyles of neighbouring penguins, though Reimer was quick to dismiss such worries.
"Sure some of those weltllijch penguins copulate outside the bonds of holy matrimony," said Reimer, "but they're polite, they dress nice and they also make for some darn good eating."
Elder Reimer plans to recruit Mennonites from Canada, USA, and the Paraguayan Chaco to start the new colony.
"I've tried to convince the Mexicans to come along, but for some reason they're content to live in a temperate climate," said Reimer. "Ach, some people."
The Great Trek to Antarctica is thought to be the largest mass migration of Mennonites since the 1870s.
"I'm hoping it won't be necessary, but if after a decade or so the Devil finds us on the South Pole, we'll have to head for the Moon," said Reimer. "He's a sneaky fellow, always popping up where you least expect him."
The Mennonites are optimistic that they can turn the barren wasteland of Antarctica into a prosperous fertile paradise on Earth.