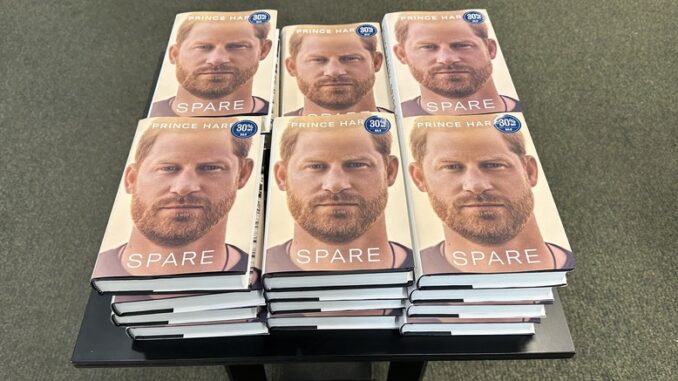 FERSCHT HEINRICH, SK
A huge of stash of spare Prince Harry books were dropped off at the local thrift store this afternoon.
"Yeah, what can I say. I guess the bookstore had a few extras," said thrift store manager Diane Unger. "We have a standing agreement with them to donate any spare books they might have lying around."
Unger did not expect, however, to receive a whole pallet full of spare books.
"Yeah, you know, we can't keep Princess Diana books on the shelves," said Unger, "but I guess this Prince Harry fellow is not quite as popular."
Local bookstore owner Gertie Fehr has already put in a complaint with Random House to request that they don't send her any more spare books and just send the good unused variety instead.
"I know Ferscht Heinrich is a small town, but we deserve the same treatment they get in the big city," said Fehr. "We're sick and tired of getting all your hand-me-downs."
Local readers quickly snatched up the spare books and within minutes were selling them at a huge profit on Facebook Marketplace.
(photo credit: Phillip Pessar/CC)