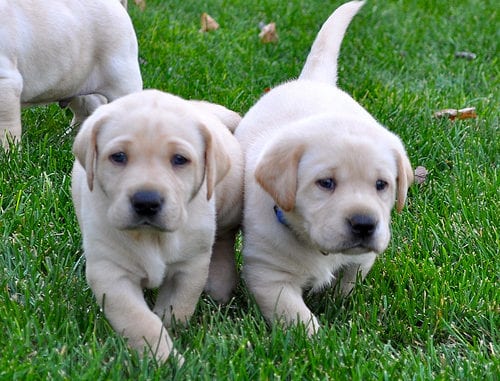 LEAMINGTON, ON
A Sunday smorgasbord at a local diner turned into a feeding frenzy, with area Mennonite families sneaking their beloved pets into the buffet line. By just 12:30 the roast beef was completely gone because of all the hungry puppies.
"Who knew I could feed my entire family, including all our dogs, for just $9.99," said Mr. Friesen, holding cute little Scamp, Jackson, and Pepper in his arms. "I mean, I'm not a crook. I paid full price for my own meal…but these puppies get really hungry and I can't just leave them at home."
Scamp, Jackson, and Pepper devoured plate after plate of prime rib, roast chicken and baby corn before the restaurant manager saw Pepper peek his nose around the Friesen family booth.
"They told us dogs were not allowed and were certainly not included in the price of admission," said Friesen. "What kind of BS is that? I tell you, we will not be back at this place!"
The Friesens plan to scout out other restaurants in the Leamington area to find one that is willing to feed their puppies from the buffet line.
(photo credit: by Lisa L Wiedmeier
)