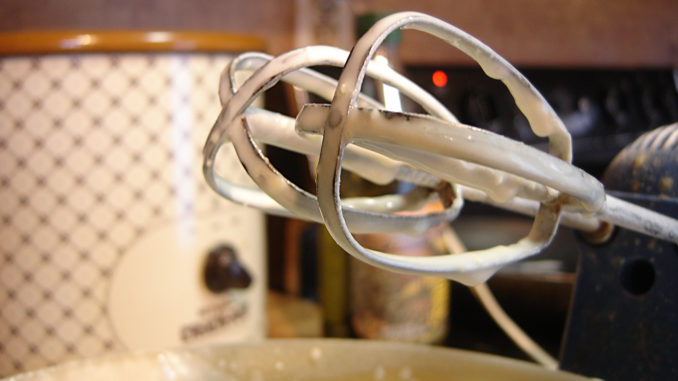 SWIFT CURRENT, SK
Darryl Klassen, 43, of Swift Current is undergoing surgery this weekend to untangle his tongue from his mother's hand mixer.
"It's been a tradition ever since I was five years old," said Darryl via email. "Every New Year's Day I get to lick the beaters. Well, sometimes my brother Al tries to get his tongue in there, but I'm usually able to fend him off."
For a while in the 80s, Mrs. Klassen gave each boy a beater to lick, but eventually it was survival of the fittest.
"Why lick one beater when you can lick two!" said Darryl. "Everyone knows the best whipped cream is way down inside the thing where it's hard to reach."
Darryl is warning his fellow Mennonites to not be so eager to lick the beaters that you forget to turn off the power first.
"Make sure your beater comes to a full and complete stop before sticking in your tongue," said Darryl. "I sure learned that the hard way."
Darryl is hoping to regain full tongue function, although it's not yet known whether he'll still be able to distinguish waffle white sauce from schmaunt fat.
(photo credit: Andy Melton/CC)