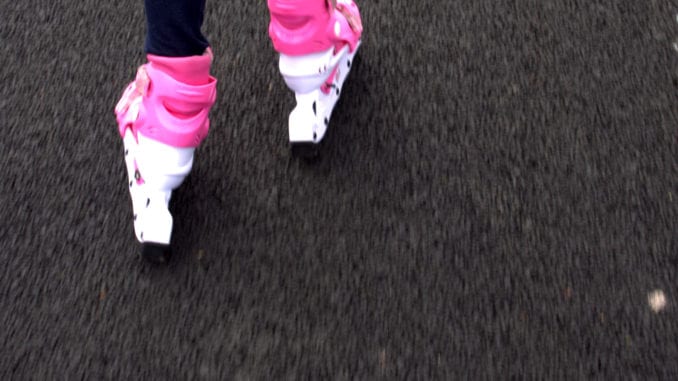 FRIENDLY ROAD COLONY, AB
Miss Rebecca Kleinsasser of Friendly Road Colony caught the attention of bachelor Peter Wiebe at the Dairy Queen in Taber this week. Wiebe was particularly enamoured by Kleinsasser's pink rollerblades and ability to maneuver her way around the restaurant without dripping any of her chocolate chip cookie dough Blizzard on her dress.
"Oba, that's the woman for me," said Peter. "I knew it the moment I saw those pink rollerblades!"
There was some communication difficultly at first as Kleinsasser's Hutterisch and Wiebe's Plautdietsch are slightly different dialects. However, they were able to chat briefly in English and share a dilly bar before Rebecca's older brother Jakob intervened.
"That man is not a Hutterite. I doubt he even knows how to rollerblade!" explained Jakob. "He's got to make a lot of changes before he courts my sister! For starters, he can get himself a decent pair of suspenders…and stop shaving!"
Peter quickly explained that his hairless face had nothing to do with shaving and was just how it was in his family.
"Plus, I'm still a young man. I've got time for the beard to grow," said Wiebe. "I don't see why us Mennonites and Hutterites can't come together."
The courtship between a Hutterite and Mennonite is considered the most controversial relationship in southern Alberta since Widow Hofer married a man from the Dariusleut. A film entitled "Wherefore Art Thou, Peter Wiebe" is already in production.
(photo credit: Yortw/CC)