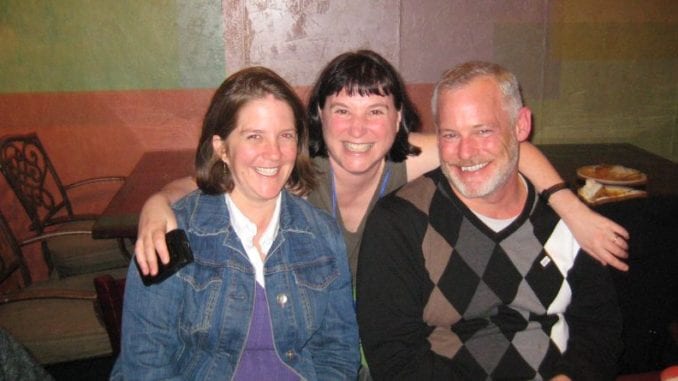 DALMENY, SK
When Linda, Dan, Albert, Annie, Susan, and Paul held the inaugural meeting of the West Dalmeny EMB Singles Group back in 1987, all of them had high hopes that their desire for a godly life-partner would be achieved through this group. After thirty years and more than 700 social encounters not a single one of them has found romantic love.
"When we started, I had just completed a 2-year Bible school diploma. I was young and optimistic and really into U2's Joshua Tree album," explained founding member Dan. "Now we're all in our fifties and can't stand the sight of each other. I'm sick of glow-bowling."
There had been some flirtation between Annie and Paul for a while in the early 90s, but ultimately that fizzled out after Annie discovered Paul was "more into his truck than he was into me."
"Members have come and gone over the years, but this core lineup has remained," explained Annie. "We're sad to see it go, but it's time to move on. Maybe I'll have better luck in the church Seniors group in a couple years."
The group plans to celebrate one last meeting this spring with a 80s themed potluck night, during which they plan to invite graduating members of the church Young People's group to carry on their torch.
"It's their turn to take over the Singles group," said Susan. "I wish them all the luck in the world."
(photo credit: by Beth Kanter 
)