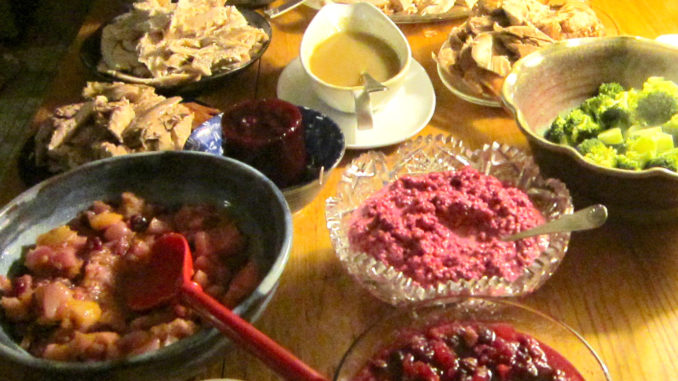 ROSENHIMMEL, SK
Oncle Thomas was turned away at the biannual Peters Thanksgiving gathering in Rosenhimmel this week after he conveniently "forgot" his proof of vaccination.
"Oba, I think I left it at home somewhere," said Oncle Thomas. "I think it's probably on the dashboard of my manure spreader. This is so disappointing…"
Taunte Bertha would have none of his nonsense, however, and demanded to see his the appropriate documentation
"You ain't touching my Jello salad without photo ID," said Taunte Bertha. "All those Peters boys look the same. I want to know it really is Thomas that we're dealing with here and not Johan, Peter, Willy, Corny, Jake, Abe, Henry or Dietrich."
Taunte Bertha made an extra recipe of Mennonite salad this year, but it seems it may go unconsumed.
"That's just more for the rest of us," said Taunte Bertha. "It seems we'll all have something be thankful for this weekend."
Once Thomas admitted to Daily Bonnet reporters that he was actually fully vaxxed but just couldn't stand spending six hours with his Peters frintschoft.
(photo credit: Selena N.B.H./CC)