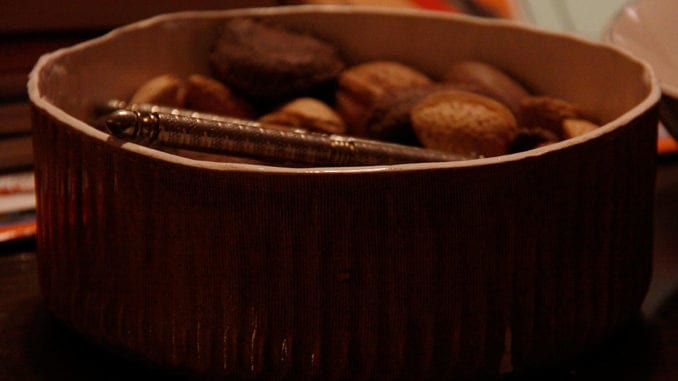 CALGARY, AB
Local man Jeremy Goerzen, 51, will be getting into his very best tights and giving a Covid-safe performance of The Nutcracker tonight at 7 pm.
"I sure hope everyone tunes in to see me sitting around in tights and cracking nuts," said Goerzen. "I've got cashews, hazelnuts and everyone's favourite Brazil nuts."
Goerzen has been expertly cracking nuts at Goerzen gatherings every Christmas for the past thirty years, but this year he's taking her performance online.
"Usually the kids don't have the stamina or know-how to crack nuts like I do," said Goerzen. "But, don't worry, I'll show them exactly how nuts should be cracked."
Goerzen is also asking fellow Goerzens to drop off their nuts at his home in North West Calgary and he'll be happy to crack your nuts for you.
"If you've got a nut that needs cracking, just ask. I've got all the tools. Two nutcrackers and a whole bunch of picks," said Goerzen. "Plus a wooden bowl for all the shells. It's going to be epic."
Meanwhile, Goerzen's wife Emily will be watching a Tchaikovsky performance on YouTube.
(photo credit: waferboard/CC)