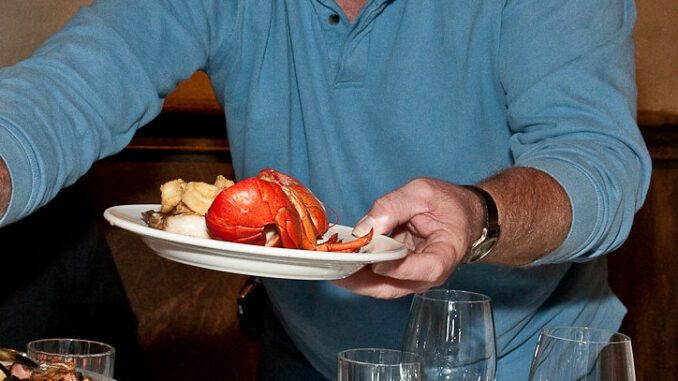 FRESNO, CA
Harry Ens of Fresno requested a private meeting with the pastor this week to discuss his propensity to lust after other men's plates of food.
"I can't help myself," said Ens. "Just as soon as I've put in my order I see the lobster pass by and I think 'Diewel, Harry, why didn't I order that?'"
Ens's wife Diane has urged her husband to keep his eyes on his own plate of food, but going to public restaurants with all these delicious dishes on display has been very difficult for him.
"Just last night, I was debating between the meatloaf and the pad Thai," said Ens. "I went back and forth and couldn't make up my mind. I hemmed and hawed for a good half hour. And I knew I'd made a mistake as soon as the words 'I'll have the meatloaf, please,' left my mouth. But it was too late."
Ens says he's going to practice closing his eyes between bites or at least pick a dimly lit restaurant.
"Or you could ask to be seated in a booth," said Diane. "At least in a booth, there aren't as many angles to view all the other people's orders."
Ens says he wants to tackle this problem himself, although some of the more conservative members at his church are blaming all the other customers for not properly concealing their dishes.
(photo credit: Jazz Guy/CC)