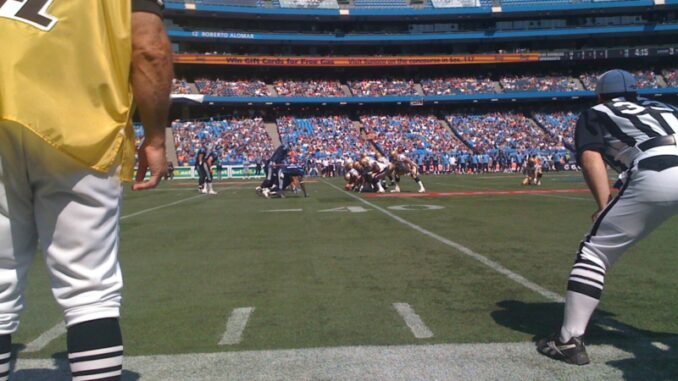 TORONTO, ON
In what is certainly the most impressive feat of his illustrious career, Toronto Argos running back Andrew Harris has just become the first Steinbacher ever to reach 10,000 career rushing yards.
"I know you're not going to believe this, but I just checked the record book and it appears that Andrew Harris has moved ahead of literally everyone else on the 'all-time rushing yards by a Steinbacher' list," said TSN analyst Glen Suitor. "I know he's won 3 Grey Cups, a Most Outstanding Canadian award, and is a perennial all-star, but shattering the Steinbach career rushing record is definitely the crowning achievement of his long career."
Suitor then flashed a list on the screen of the all time greats in Steinbach rushing history.
Andrew Harris – 10,141
Miriam Toews – 0
Ian White – 0
Ted Falk – 0
Andrew Unger – 0
Corny Rempel – 0
Patrick Friesen – 0
Earl Funk – 0
All the guys from Royal Canoe combined – 0
Kelvin Goertzen – 0
"This will seal his candidacy for the Hall of Fame for sure," said Suitor. "I mean out-rushing even Kelvin Goertzen? Who would have thunk it?"
Upon further consultation, Suitor now believes it's entirely possible that Harris actually broke the Steinbach rushing record sometime during his rookie season in 2011.
(photo credit: Ivroberts/CC)