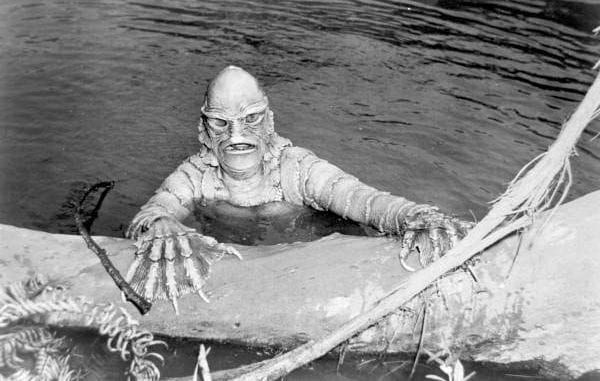 HOLLYWOOD, CA
The big winner at the Oscars this year was Guillermo del Toro's documentary The Shape of Water, which tells the tale of a passionate romance between a Mennonite woman named Helen Elias and a hideous fish-like creature named Abe.
"I think a lot of Mennonite women out there will be able to relate," said the real-life Mrs. Elias. "I mean, I'm sure I'm not the only one to look at my husband sitting on the couch in his tighty-whiteys, scratching himself, and think, 'Oba, Helen, just what were you thinking?'"
The Shape of Water, also known as The Creature from the Blumenort Lagoon, features a number of lush sensuous scenes between Mrs. Elias and her amphibian husband, though the theme of the film is that love can transcend such differences.
"Just because Abe eats a little too much vereniki and refuses to groom properly, doesn't mean that we can't lock the bathroom door on Sunday afternoons and fill the room with water for our peculiar romantic adventures," said Elias. "Who are you to judge us?"
Elias says there are many men like Abe out there and they shouldn't be overlooked just because they spend a lot of time grunting and not a lot of time on their fingernails.
"There are certain things you'll have to put up with if you want a Mennonite man," said Elias. "But I hope our little film will show people that sometimes even a Mennonite man can find love."