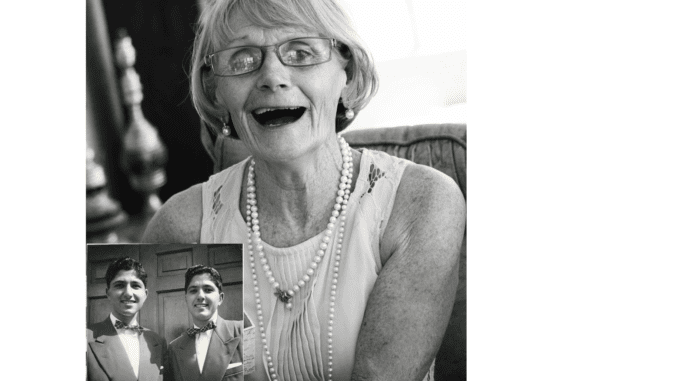 MITCHELL, MB
Local woman, Mrs. Loewen, has been a self-described "huge fan" of evangelist brothers The Sutera Twins ever since they held meetings in the Steinbach Tabernacle many decades ago.
"Oba, yo, I drove in from Mitchell in the back of my father's pickup truck," said Mrs. Loewen nee Hiebert. "Their fiery preaching and lively music was like nothing I'd ever heard around here before."
Loewen says she came up to the front more than a dozen times a revival meetings in the Steinbach area.
"I just couldn't help myself," said Mrs. Loewen. "Whether it was the Sutera Twins or George Brunk or our very own Ben D. Reimer, I just had to go up to the front!"
Mrs. Loewen says she still has a large collection of Sutera Twins merchandise pinned up on her wall, but is well aware that she may be the only one who still remembers the duo.
"Whenever I tell my grandkids about the Sutera Twins, they think I'm talking about a heavy metal band or something," said Mrs. Loewen. "Then I show them some pictures of Ralph and Lou and the accordion and it makes a lot more sense to them."
Mrs. Loewen is saddened that Steinbach no longer has revival meetings and says she plays "Just As I Am" every morning while brushing her teeth.