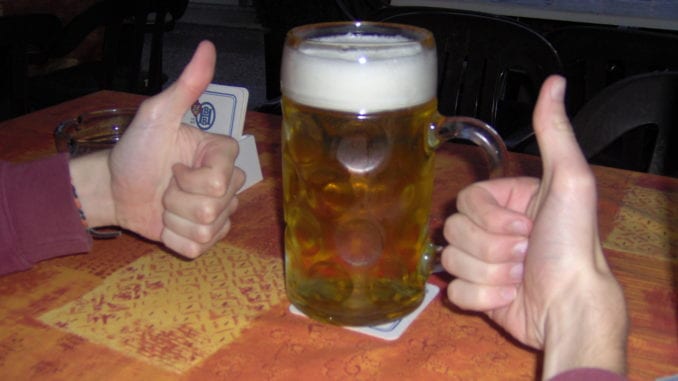 MUNICH, GERMANY
Light beer enthusiast Mr. Johan Yoder of Lancaster decided to take a trip to Germany with his friends this summer. Yoder soon discovered, however, that his beer drinking skills were not up to par.
"I thought, here I am in Germany. Nobody knows me. Time to let loose a little," explained Yoder, after weeks of sobering up from the single German lager he consumed. "Wow, was I wrong. One German beer and I was done for the whole trip!"
Despite consuming plenty of pretzels and mustard in an effort to sop up the alcohol, after a mug of helles at a Munich beer hall on the first day, Yoder spent the rest of the trip slurring his words and weaving around various German tourist sites.
"You should have seen me at that castle over there in Neuschwanstein," said Yoder. "They didn't even want to let me in. But I hadn't had a drink in five days!"
Yoder says he's quite happy to be back home in America where he can drink American beer with reckless abandon from the safety of his bedroom closet.
(photo credit: Roger W/CC/Modified)