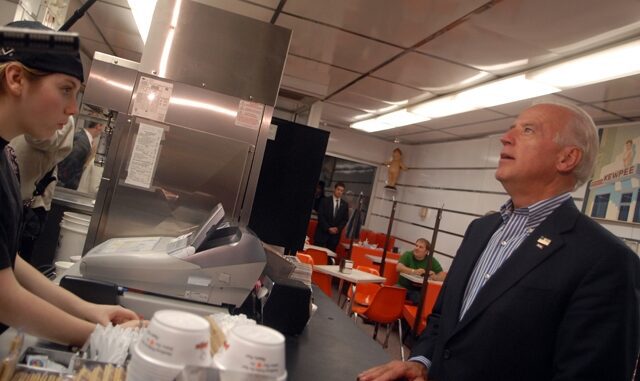 WASHINGTON, DC
Republicans are up in arms this week as the Biden administration is reportedly considering banning "gassy Mennonite food like schmaunt fat, formavorscht, and all those fried onions they like to put on the vereniki."
"They can pry my sausage from my cold dead hands," said angry commentator Ben Schroeder, squirming in his seat so as to conceal a fart. "From now on, I'm doubling my onion consumption!"
Angry Mennonites and their sympathizers are planning to gather in the nation's capital this week to show the Biden administration what they really think of his anti-gas policy.
"We're going to let 'er rip all up and down Pennsylvania Avenue," said Schroeder. "I'm not sure if we're going to manage the 4-part harmony we're known for, but we're sure going to try."
It's not yet known how the release of gas will impact the air quality in the District of Columbia, but Schroeder says he won't stop until the White House smells his message.
"Gassy food is my God-given right," said Schroeder. "Martha and I have been married for 50 years and she's never once complained."
Martha revealed this week that she had her olfactory nerve removed back in the 1980s and her life with Ben has been much better ever since.
(photo credit: Beth Rankin/CC)