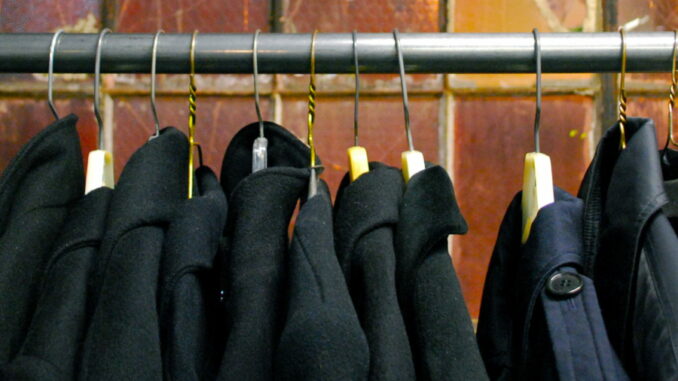 KLEEFELD, MB
Area man Art Loeppky, 75, spent more than 45 minutes in the GMC lobby this morning trying to find his parka in amongst hundreds of other black winter coats.
"Jauma! Now where did I park the coat?" pondered Loeppky as he filed through coat after coat without success. "Fur trim? No. Hmmm, this one has a used Kleenex in the pocket. That can't be it."
Things got so desperate that Loeppky began trying each parka on for size.
"It was all fine and good until Mrs. Loewen pulled me aside and said she was reporting me to the Elder Board," explained Loeppky. "Apparently, she didn't take too kindly to the way I was stretching her North Face parka all out of shape."
Mrs. Loewen reportedly had to send her coat to Tina's Alterations to get it back into shape after Mr. Loeppky was done with it in the lobby.
"I think from now on Mr. Loeppky can just sit on the pew over there and one of the deacons can come bring him his coat," said Mrs. Loewen. "The last thing we want is for our church to gain a reputation as one of the coat-swapping type churches."
Pastor Ron is also considering passing a new law to have everyone put their winter parka on the exact same coat hanger every Sunday, just like they do with their assigned pews in the sanctuary.