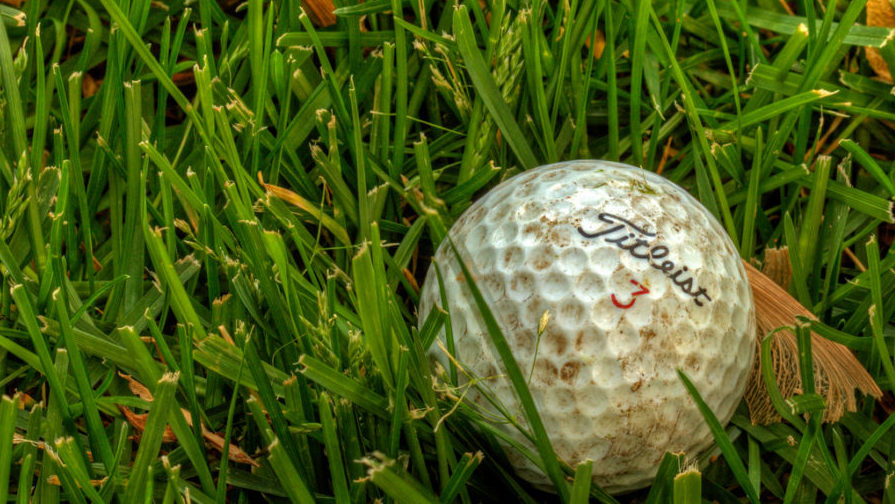 GIROUX, MB
Area man Arnold D. Penner created a three hour delay looking for a lost ball during his afternoon golf match this past Tuesday. Penner, who is an avid golf ball finder, was not so concerned about the lost stroke but in the high cost of golf balls.
"I bring one ball with me and that is it yet," said Penner, traipsing through the bush. "I've been playing with this same yellowed and cracked Titleist for years."
Penner says he's able to identify his ball because it has a Loewen Windows logo on it. He originally found the ball in the water hazard at the Fly-In course back in 1998.
"Some other groups wanted to play through," said Penner, "but they can wait once. I'm not sure why everyone has to be in such a hurry. Think of all the money you could save if every time you hit a crooked shot you spent an hour or two recovering the ball."
Penner is also known to reuse broken tees and sneak his own beverages onto the course. He says he used to play with some fellow retirees, but now golfs alone because his friends just couldn't keep up with his pace.
"It usually takes me about ten hours to play nine holes," said Penner. "I don't think my buddies had that kind of stamina. Plus, they're never prepared like I am with the waist-high waders in case they plunk one into the water hazard."
(photo credit: Jasen Leathers/CC)