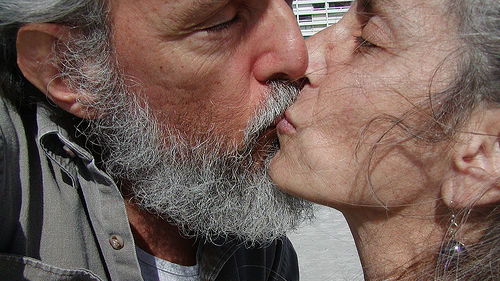 MITCHELL, MB
Things got real awkward on Wednesday after people showed up to Rev. Gary Braun's 'Netflix and Chill' night at the local Mennonite church. Braun, 63, says he tries to stay "with it" and thought the Billy Graham movie night needed a more flashy title so he decided to try out an expression he had overheard from some of the young people.
"I'm not sure what was unclear about my invitation," said Braun, "but the assumptions of some of the people seemed a little more licentious than I had intended."
The turn-out was larger than Braun anticipated as area couples showed up in droves expecting a whole lot more than just a screening of 'The Cross and the Switchblade'.
"They seemed to be more interested in pawing all over each other than in the true-life story of a small town pastor who brings a message of hope to tough inner-city youths," said Braun. "Eventually I just had to put a stop to it before things got too out of hand."
Braun figures the problem may have been his selection of movies and hopes that a screening of 'A Man Called Norman' will draw a more honourable audience.
"I'm not sure where people are getting all these strange ideas," said Braun. "But I'm sure next month's 'Netflix and Chill' night will go much much better now that we've worked out all the kinks."
(Photo credit: by allspice1/CC)