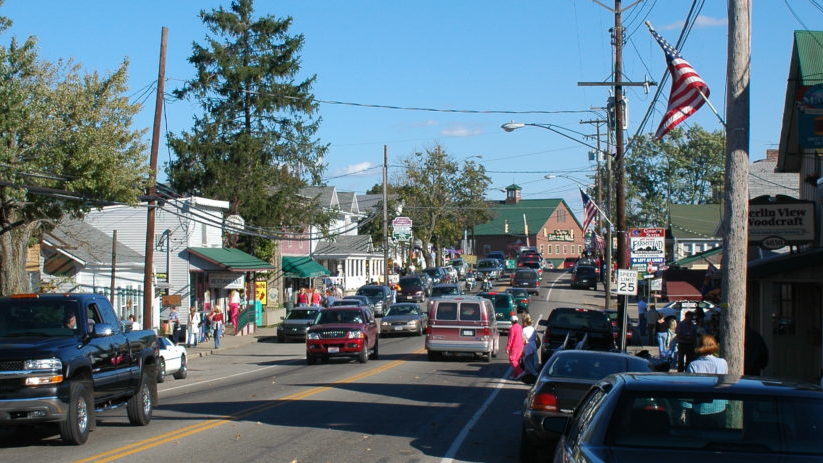 BERLIN, OH
The elder board at East Berlin Mennonite Church met this week to discuss the implementation of a few new rules regarding the operation of motor vehicles and/or the consumption of alcohol. The new initiative, which was approved by a 6-1 vote, will see the enforcement of a strict set of laws that forbid church members from drinking or driving.
"Even though we've been trying to educate Mennonites on the matter for years, there are still far too many people consuming a few beers or getting behind the wheel," said head elder Johan Miller. "We've got to go back to the days when people didn't do either of those things…even completely independently from the other."
The new plan will see Ohio Mennonites who drink or drive (either one) charged with an extra 10% tithe. A second infraction of either drinking or driving will lead to the loss of church membership for a year and a possible mild-to-medium level shunning.
"Back when I was growing up, you never saw Mennonites around here drinking or driving," said Miller. "But things have changed, and I think it's time we returned to the values of sobriety and horse-based-transportation that have defined who we are as Mennonites."
Neighbouring churches in Millersburg and Walnut Creek are seriously considering a similar ban, but are waiting to see how things work out in Berlin before forbidding drinking or driving in their own congregations.
"I like to think of Berlin as a test case," said elder Peter Miller of Millersburg. "If they can curb both drinking and driving with these methods, then I think it might be worth a try over here, too."
The new rules in Berlin do not go into effect until early October, so many East Berlin MC members are getting as much drinking or driving in while they still can.
"I don't drink much, so the booze won't be hard to let go," said local mom Linda Lichti, "but it sure will be difficult to give up the minivan."
(photo credit: S. Clyde, Nat'l Scenic Byways Online /CC)