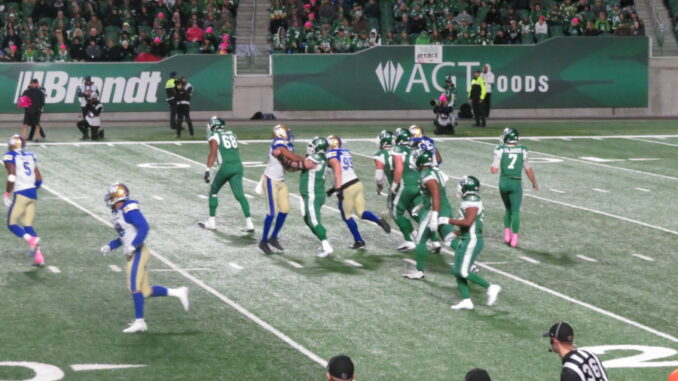 REGINA, SK
After a number of controversial hits that resulted in him being cut from the team, former Saskatchewan Roughriders defensive lineman Garrett Marino will have to look for work elsewhere. Joining the staff of a local Mennonite church is apparently off the table, too.
"After reviewing the tapes, we just can't have this kind of individual on the staff of any of our churches," read the memo, which came straight from Mannanite Charch Headkwarters.  "Not even as an adult Sunday School teacher."
The news was quite the disappointment to many churches in rural Saskatchewan, who were hoping they could snatch up the D-lineman at a good price.
"We were willing to overlook some of his past flaws," said Pastor Dave, "as long as he was willing to tackle the Plett brothers before they devour all the food at faspa."
Any church signing Marino will be immediately removed from the conference and will be asked to go independent or join the Lutherans.
"We briefly considered it. We really weighed our options," said Pastor Dave. "But is it really worth tossing 500 years of non-violent tradition, just to get a really good deal on a guy to guard the cheese curds?"
Pastor Dave's congregation will apparently have to settle for signing some cast-off from the NFL instead.
(photo credit: Blake Handley/CC)