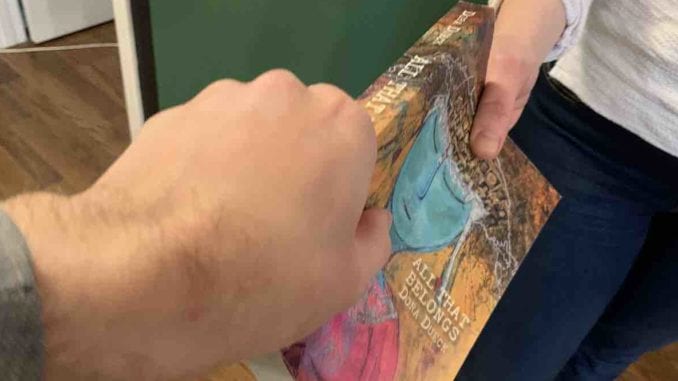 YARROW, BC
A book club in Yarrow, British Columbia has been meeting via Zoom every month or so during the pandemic to discuss the book that one of them bought and then shared with everyone else in the group.
"We've gone through a lot of great titles this year. We got off to a great start earlier in the year by passing around one copy of Dora Dueck's All that Belongs," said Mrs. Kliewer. "Later we shared copies of Casey Plett's Little Fish and David Bergen's Here the Dark. I think we chose that last one because Mr. Ens already had a copy."
When it was time to read Andrew Unger's Once Removed, the group passed around the offering plate and scrouged up just enough spare change between them to purchase one copy.
"Mrs. Klassen always leaves her fingerprints all over the thing, and I hate how Mr. Toews dog ears the corners," said Mrs. Kliewer, "but hey, I can put up with a few coffee stains and a couple missing pages if I can save a few bucks."
Over the last few months, Mrs. Kliewer has become really adept at holding up an open page to her web cam so the others can see the section she's referring to.
"You know sharing one copy is not as bad as it sounds," said Mrs. Kliewer. "Most of those others don't even read the book anyway. They're just in it for the Merlot."