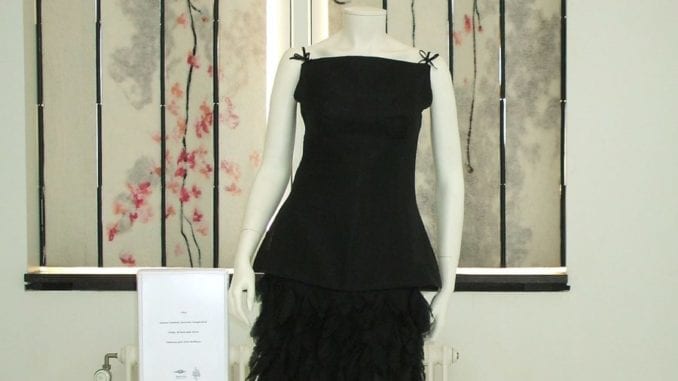 FRESNO, CA
Best-selling Mennonite writer and scholar Rhoda Janzen's little black dress shattered online auction records this week, eventually selling for just over $5 million. Not only did the auction break records for Mennonite-worn dresses, but celebrity dresses in general. The previous record was held by Kate Middleton's Alexander McQueen wedding dress.
"I think I'll cause quite the stir in the MB church lobby next week," said 86-year-old winner Mrs. Bergen of Fresno. "I spent my entire life savings on this Rhoda Janzen dress, so I sure hope it fits."
Mrs. Bergen has been a collector of Mennonite literary artifacts for decades, including Julia Kasdorf's high school yearbook and a church bulletin signed by Rudy Wiebe.
"But my most prized possession is this little black dress," said Bergen, who claims she'd never worn anything quite so flirty before. "It feels so good that I don't even care what the elders think."
Bergen has already bequeathed her entire collection to the local MCC thrift store, under a strict set of guidelines.
"When I die, I want to have the biggest lottery in Mennonite history," said Bergen. "Buy every little black dress at the MCC you can. You'll never know, it just might be Rhoda Janzen's."
Bergen has already made plans to be buried in a Lou Reed T-shirt once owned by Miriam Toews.
(photo credit: M.N.A. van den Bogaart/CC)