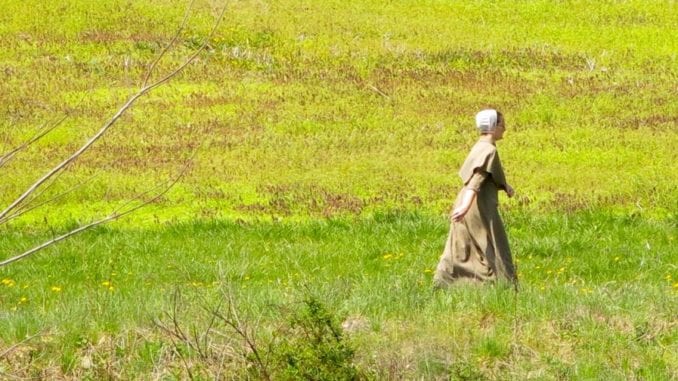 GOESSEL, KS
Because of her profound respect for cultures and traditions other than her own, First Lady Melania Trump decided to dress head-to-toe in conservative Mennonite garb on a tour of Kansas this past week.
"We really appreciate that she was willing to wear the düak," said local woman Sarah Jansen. "It also means a lot to us to see the First Lady wearing a hand-me-down dress, rather than a $30,000 Dolce and Gabbana jacket she bought on 5th Avenue."
The First Lady was later spotted by paparazzi at a Mennonite hog farm, where she spent a few minutes sweeping out a pigsty, before a broken nail sent her fleeing from the scene.
"She's not quite up to Mennonite standards, yet," said Ms. Jansen, "but I'm sure if we could keep her around here long enough she'd learn. The ladies are especially eager to teach her how to make zwieback."
Unconfirmed reports suggest that Mrs. Trump may be planning to host an elegant pickles and cheese faspa at the White House this summer.
(photo credit: by torbakhopper/CC)