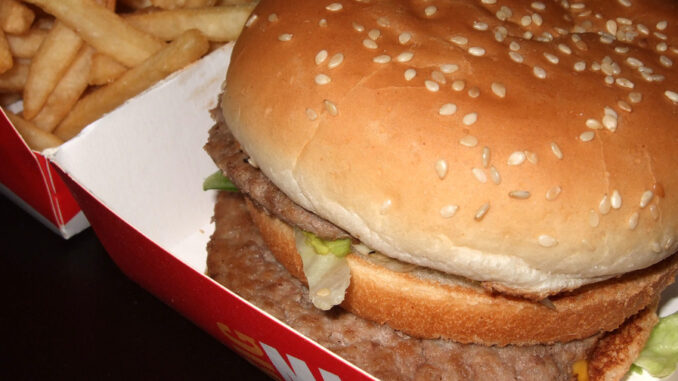 ABBOTSFORD, BC
After the roaring success of the new chicken-variation on a Big Mac, McDonald's is now looking to combine even more unconventional meats with their signature overly soft buns and their not-so-secret sauce.
"The Farmer Sausage Big Mac is rolling out across Canada this spring," said McDonald's spokesperson Tim McDoerksen. "So come try some authentic Mennonite cuisine while you can!"
The Formavorscht Big Mac will feature two suspiciously thin patties of farmer sausage and a new "special sauce," which experts believe may simply be a mixture of schmaunt fat and ketchup.
"I'm willing to give it a try," said Abbotsford-area foodie Garth Wiens, "but if it's not authentic Rempel's Formavorscht, I'm not taking a second bite."
Wiens will be sorely disappointed, it appears, as records show McDonald's has already procured a large supply of soggy wieners which they plan to refashion into something resembling Mennonite farmer sausage.
"I'm not sure if this new Big Mac will catch on," said Wiens, "except maybe in Toronto where they won't know any better."