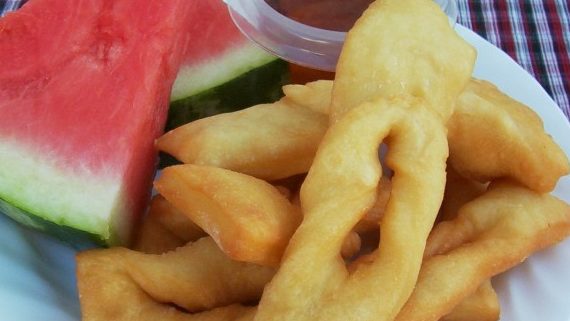 WINNIPEG, MB
There were more than 180 participants in "Le Roll Kuchen" week this year, as eager Winnipeggers clamoured to try the best roll kuchens the city had to offer.
"As expected, most of the participating kitchens were concentrated in North Kildonan," said event organizer Doris Spenst. "But this year we had roll kuchen being made all across the city. It was lovely to see."
Top scores went to Mrs. Ens of Devon Ave., while "most creative" roll kuchen went to the Wiebe sisters on Hawthorne for their inventive "gold leaf and dill pickle roll kuchen."
And it was Mr. Dave Redekop who managed to consume a record 132 roll kuchens.
"I'm hoping to try them all next year," said Redekop. "If I have to fast for the entire month of August in preparation, I'm willing to do it."
It is estimated that Winnipeggers consumed upwards of 200,000 litres of Rogers Golden Syrup during the roll kuchen festivities.