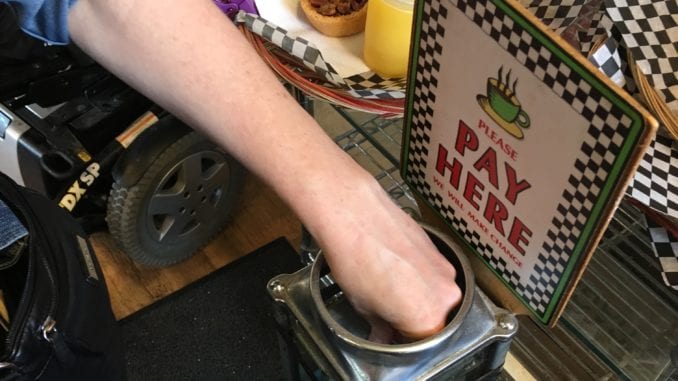 KITCHENER, ON
Mrs. Unrau of Winnipeg was visiting friends in southern Ontario who insisted the local butter tarts at City Café Bakery were even better than what she could get back home.
"I must say, they made a pretty good case!" said Mrs. Unrau. "If only I could figure out how to pay for them!"
City Café uses something called the "self-serve honour system" where people just toss the money into a box and leave.
"So, like church then?" wondered Mrs. Unrau. "Except the baking is much better."
Mrs. Unrau rustled out her cash, counted the right amount to the penny and threw it into the box, while her husband Henry had already devoured three pecan tarts and a mysterious new delicacy he discovered called a "croissant."
"These Ontario Mennonites are a mysterious breed. It's like they trust each other or something," said Mrs. Unrau. "Back home in Vanapag I don't even leave my rhubarb pie on the window sill for three seconds and somebody's swiped it."
Mrs. Unrau was so impressed with the idea, that's she planning to have a "Pay Here" box installed in her kitchen and hopes that her Henry catches the drift.