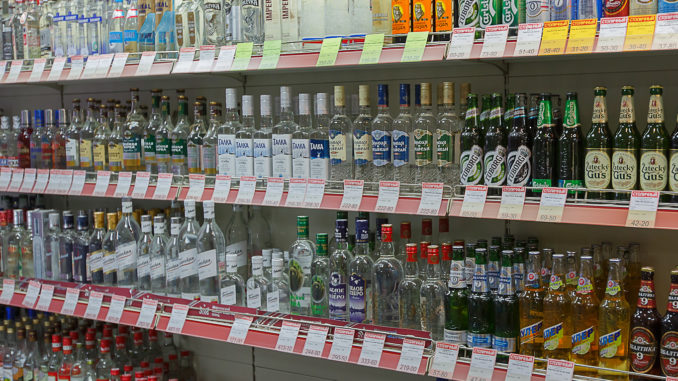 WINKLER, MB
Earlier this week Winkler's favourite grocery store Seea Goot Mart added vodka and rum to store shelves in an effort to convince locals to cover their faces like they're supposed to.
"I guess it's come to this," said Seea Goot Mart manager Mr. Klaaaassssen. "No one was complying. Nobody was wearing a mask. The province won't do anything. I had no other choice but to put booze all over the place."
The plan seemed to work, as the presence of massive bottles of cheap vodka had Mennonites scurrying to cover up.
"Jauma, what if Mrs. Dyck sees me in proximity to all this booze?" said Mrs. Wiebe, flinching at the sight of giant 5 litre bottle of Russian Prince. "Quick, where's my shawl! I hope nobody sees me!"
Mr. Klaaaassssen says he's already seen a drastic change in behaviour among his clientele.
"They're reaching for their masks before they even pass the first set of doors," said Klaaaassssen. "I've never seen Mennonites so eager to follow government orders."
Within minutes of the new plan, Seea Goot Mart had full compliance with provincial health restrictions … and liquor sales were through the roof too.
(photo credit: Dmitry Karyshev/CC)