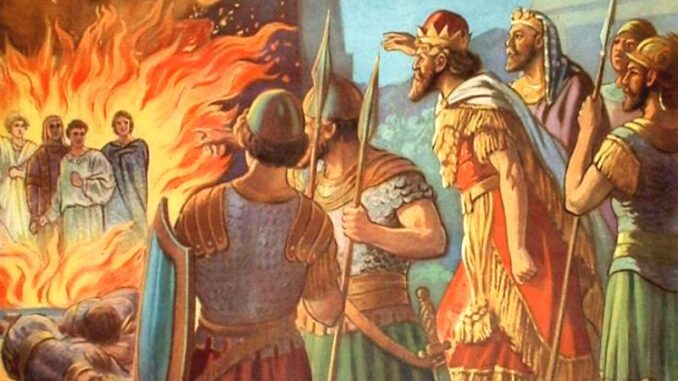 KLEEFELD, MB
After years of searching, local archeologists have discovered the fiery furnace mentioned in the Book of Daniel. It turns out if was just outside Kleefeld, Manitoba this whole time.
"We've searched all over the globe and finally found the place where Shadrach, Meschach and Abednego were tossed in the fiery furnace by King Nebuchadnezzar," said local Bible historian Pete Schmidt, wiping sweat from his brow. "Diewel, it's hot out today."
Archaeologists have searched many spots around the world, but didn't think such a place would be found in the middle of the Canadian Prairies.
"I'd give up finding the fiery furnace, but then I spent a week in southern Manitoba in late June," said Schmidt. "I'm from Chihuahua and even I found it a bit too much."
During the Kleefeld dig this week, researchers also uncovered fifteen tonnes of sunflower shells, a few rusty cans of Rogers Golden Syrup, and what many believe is the true location of the famous Loewen's den.