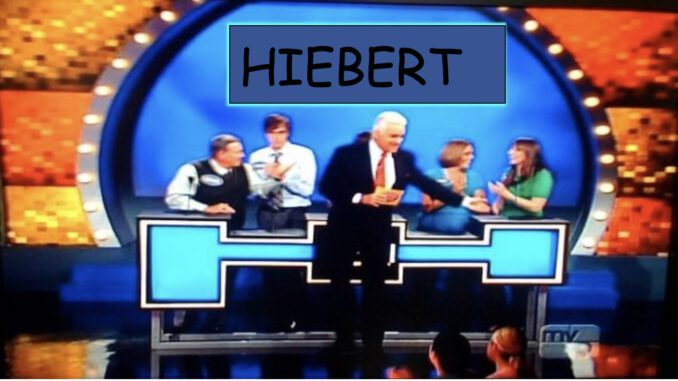 ABBOTSFORD, BC
Ratings were through the roof this week after the Hieberts of Abbotsford appeared on the popular Family Feud game show. The appearance was so successful that the show's producers have decided to create a new Frintschoft Feud show targeted at Mennonite audiences.
"Taping begins this winter in the basement of the Broadway MB church out there in Chilliwack," said TV executive Barbara Unruh. "We're going to bring all the fun you've come to expect on Family Feud, except that all winnings will be donated to the MCC."
Unruh admits there will be at least a few other changes to the program.
"You don't have to live in the same household to compete together," said Unruh. "As long as we can find you in the Hiebert Book, you can play with the Hieberts."
Unruh also mentioned a number of the exciting new categories. In upcoming episodes, families will be expected to Name a Colony in the Old Country, Name Something You Might Buy at a Thrift Store, and Name a Fair Trade Coffee Brand.
"We're also asking folks to Name a Conscientious Objector, Name a Borscht Ingredient, and Name a Rudy Wiebe novel," said Unruh. "I don't want to provide any spoilers, but we've got a particularly explosive episode where we ask contestants to list which oma makes the best vereniki."
Producers have already put out a press release to clear up the misconception that this new "Mennonite feud" show is just going to be 30 minutes of MBers and GCers arguing about theology.
(photo credit: Dennis Crowley/CC/modified)