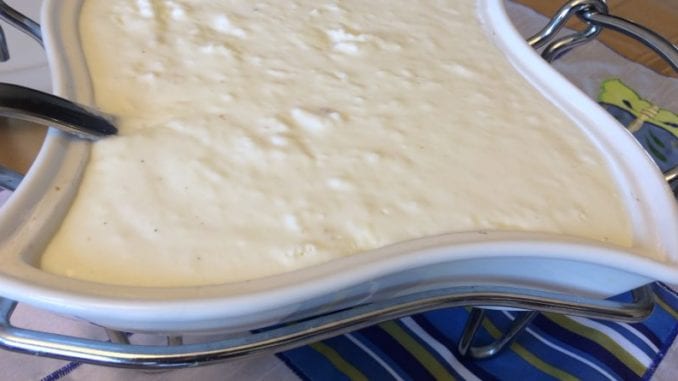 STEINBACH, MB
With temperatures soaring above 30 degrees centigrade this summer, the City of Steinbach has announced a revolutionary new plan for residents to beat the heat. The city announced Monday that all the local splash parks and swimming pools would be filled with schmaunt fat made by local grandmas.
"We've found that Mennonites need something a little more potent than water," said city spokesperson Mrs. Voth. "After three or four laps in Grandma Fehr's white cream gravy, you'll wonder why you never swam in schmaunt fat before."
Mennonite scientists have noted that schmuant fat provides an SPF rating of well over 100, which is better sun protection than most commercially-available sunscreens. Swimming in schmaunt fat also has added safety benefits for swimmers.
"I've swam in the Dead Sea," said local mom Mrs. HMS Penner, who claims she's really looking forward to working on her backstroke this summer. "But never have I experienced such incredible buoyancy as in Steinbach's new schmaunt fat pool. You can literally float there for hours."
In response to the news, a splash park in Winkler is scheduled to be filled with Papsi this week, while a pool in Altona is undergoing renovations to accommodate more than 20,000 gallons of plumi moos.