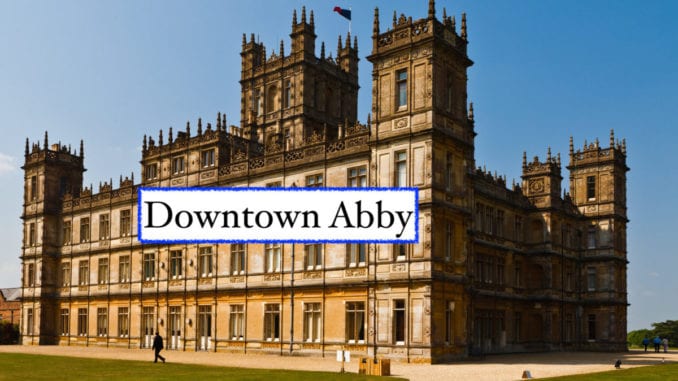 ABBOTSFORD, BC
The Fast family of Abbotsford was super pumped about the new movie set in their very own community and were first in line to see Downtown Abby this weekend.
"I've never seen downtown Abbotsford look so classy," said Mr. Fast. "But you know, it's Hollywood, they've got to embellish a little I suppose."
The Fasts were amazed at the special effects that seemingly turned the corner of Montrose and Essendene into a palatial 19th century estate.
"And their strange Low German accents!" exclaimed Mr. Fast. "I couldn't understand a word those people were saying. They have must have been from the Old Colony or something."
The Fasts left the theatre feeling tremendous civic pride that their humble abode had finally hit the big time.
"I'll never look at downtown Abby the same way again," said Mr. Fast, who has started wearing a tuxedo on a daily basis. "I mean, I hardly even recognize the place."
Mr. Fast plans to guide out-of-town visitors past various Abbotsford landmarks and has already taken several photos of the Dollarama to stir up interest in the tour.
(photo credit: Richard Monckton/CC)