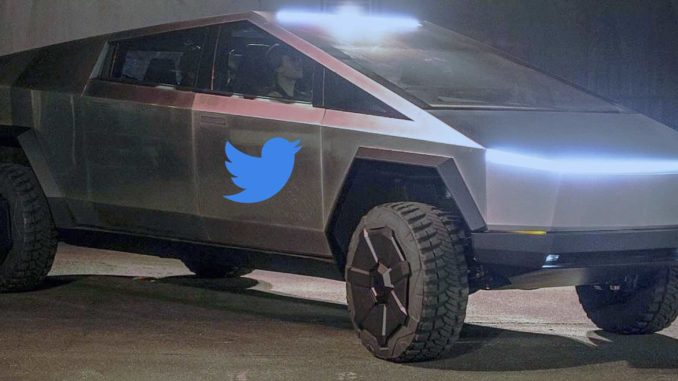 SAN FRANCISCO, CA
Left-of-centre Twitter users have threatened to leave the platform en masse if the Elon Musk takeover goes through. In an effort to placate the angry crowd, Musk has offered users a free Cybertruck including two free years of charging and a v-neck Tesla-branded t-shirt.
"I really want you to stay," explaind Musk. "It's true. I may not offer you a safe platform to share your views, but what I will give you is the world's ugliest truck, so at least there's that."
In order to qualify, users will be asked to Photoshop MAGA hats onto all profile pics from now on. The new policy has created some concerns.
"I'd rather have affordable public transportation than a Cybertruck," said one user, whose post was quickly removed under Twitter's new 'no progressive views' policy.
Meanwhile, all 11 Mennonite Twitter users rapidly altered their profiles, so as not to pass up the opportunity to get a free truck … even if it's a Tesla.
(photo credit: u/Kruzat, Smnt/modified/wikicommons)