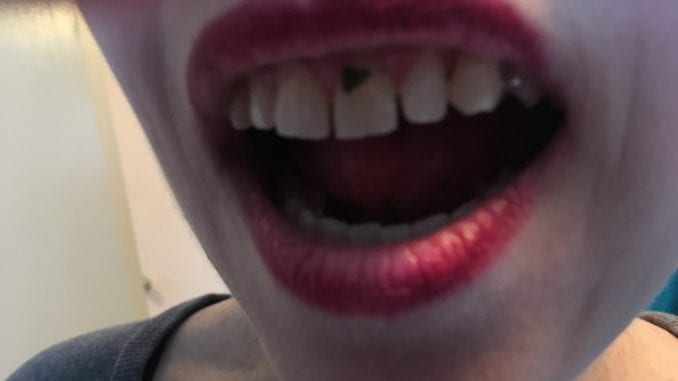 NORTH KILDONAN, MB
Susan Dueck, 43, of North Kildonan has been walking up and down Henderson Highway today doing her errands with a huge piece of kale in her teeth. The embarrassing piece of kale was only noticed when she returned home to her cat Ruthy who nibbled it out of her mouth.
"Oba! I can't believe I've been going from store to store looking like this!" exclaimed Susan to her cat. "No wonder the Penners looked at me funny."
Susan went picked up a bag of ice, three used Gilmore Girls DVDs, and few kilos of kitty litter and all the while she didn't notice the kale in her teeth.
"No one said anything," said Susan. "It's a good thing Ruthy noticed or I might have gone like this to church on Sunday."
By Sunday Susan had removed all remaining kale from her teeth, but the Friesens and Doerksens noticed she had neglected to rid herself of the three squares of toilet paper clinging to the bottom of her shoes.