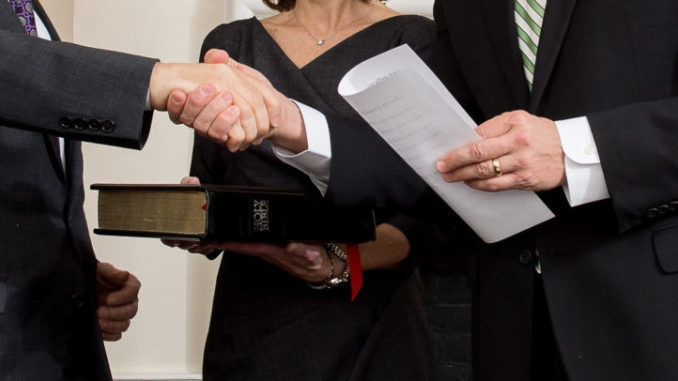 EDMONTON, AB
Alberta's most popular and respected minister of religion has been given a new title: Minister of Health.
"It was only natural that we appoint this recently jailed man as Minister of Health," said Premier Kenney. "I think I'm speaking for every Albertan when I say we have nothing but respect for the medical authority endowed in this man of God."
A crowd of thousands of supporters from all over the province were on hand for the swearing in ceremony, which was held at the top of the old Drop of Doom at West Edmonton Mall.
"Health is very important to me," said Pastor Jimmy. "I mean there's a reason why I require all our potluck salads to contain a minimum of 80% Jell-O and whipped cream."
Pastor Jimmy is also considering changing his church's name to ThugLife and already has this tattooed on this knuckles.
(photo credit: Maryland GovPics/CC)