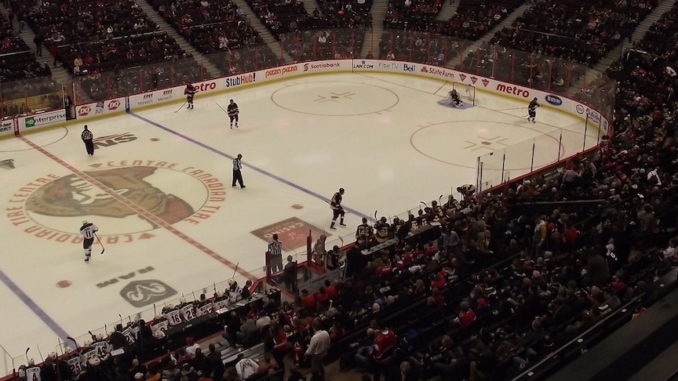 OTTAWA, ON
Literally tens of people, including a few security guards and the water boy, were in attendance at the Ottawa Senators home game last week, which is their highest attendance in ages.
"It's nice to have that home ice advantage," said Senators Star Erik Karlsson. "We truly have the best fans in the NHL."
The crowd was so loud that the visiting Winnipeg Jets had trouble communicating on the ice.
"I can't really figure out any other reason they'd perform so poorly agains the Senators," said TSN analyst Bob McKenzie. "Must have been intimidated by the inordinately large audience."
In unrelated news, the real Canadian Senate is mysteriously empty, with just a handful of senators not on clandestine trips to Hawaii.
(photo credit: Daniel Thornton/CC)