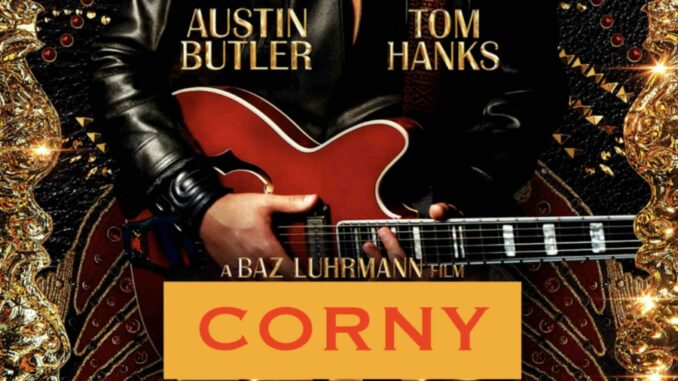 STEINBACH, MB
Renowned Hollywood director Baz Luhrmann has just released a brand new $300 million biopic of southern Manitoba's greatest Elvis tribute artist and radio personality Corny Rempel.
"It tells his story from his modest beginnings as a young schekjbenjel to his first public performance as a faasenja at the Randolph Chortitiz church all the way to his 5-year residency at the Sleep Suite Motel in Steinbach," explained Luhrmann. "The story of Corny Rempel is well known to almost everyone, but I think I uncovered more than a few unknown tidbits."
The film is narrated by Corny's controlling Altester, Tomas Penner, played by Tom Hanks, who manipulates the young singer, plies him with far too much formavorscht, and prevents him from performing on the other side of the Red River.
"It's shocking really, but I don't want you to get the impression this film is all farmer sausage and collared shirts," said Luhrmann. "There are some really poignant scenes, too, such at the moment young Corny, with a tear in his eye, first sang Blue Suede Shoes in Plautdietsch."
Luhrmann is hoping to recoup all the costs of the film from a number of screenings in the EMC church basement this fall.