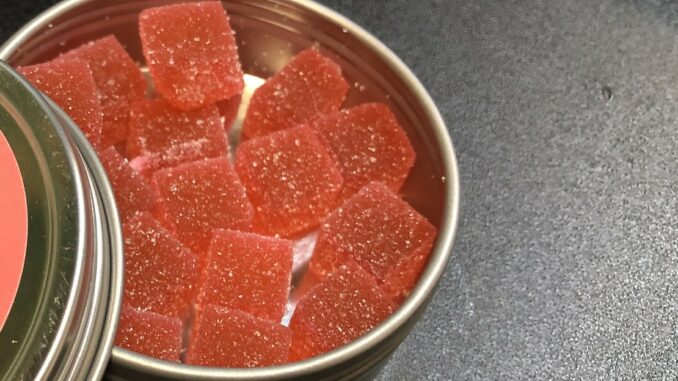 ST. JACOBS, ON
Everything seemed to be going just fine at the West Side St. Jacob's New Mennonite Church potluck this Saturday afternoon, until guests started snacking on the delicious red gummies that Mrs. Zehr had placed on every table.
"Oh, she brought the fancy sugar cubes! Very nice," said Mrs. Bauman, dropping a few red gummies into her coffee. "I haven't had coffee this delicious since the 60s!"
It didn't take long and many older members of the congregation were eager for a trip to Taco Bell.
"What has gotten into these people," wondered token young person Johan. "Wait a minute! Mrs. Zehr, where did you get these gummies? Are these edibles?"
Mrs. Zehr scoffed at the notion she'd serve anything that wasn't suitable for consumption.
"Of course they're edible!" said Mrs. Zehr, downing a couple as proof of her assertion.
Outside observers say the West Side St. Jacob's New Mennonite Church potluck attendees seemed "more chill than normal … even for Mennonites."
(photo credit: Sarah Stierch/CC)