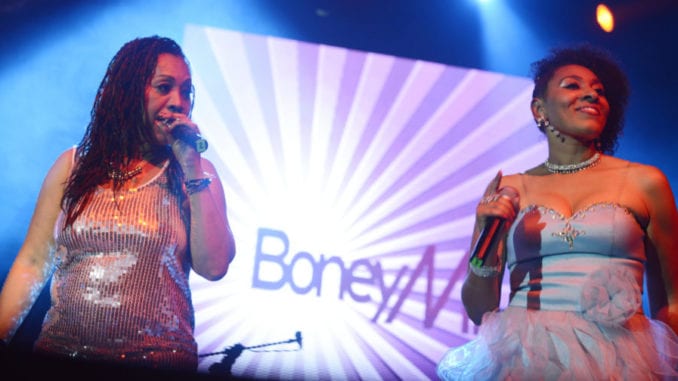 GARDENTON, MB
Retired kindergarten teacher Leanne Hiebert, 61, started playing her Boney M Christmas Album last week Wednesday and plans to play it non-stop until mid-January.
"I just can't get enough of the 'Mary's Boy Child/Oh My Lord' medley," said Hiebert. "I've already baked more than five pails of grandma cookies listening to that song. I think it makes the cookies taste better."
The Boney M Christmas Album has been a Hiebert family tradition since the mid 80s.
"It was the first cassette I ever bought and the last one I'll ever need!" said Hiebert. "Once in a while I mix it up with Evie's 'Come on Ring Those Bells' but then I go straight back to Boney M!"
Even the younger members of the Hiebert family have gotten into Boney M.
"I didn't even know there was any other Christmas music until I was well into my 20s," said Hiebert's daughter Tiffany. "I just figured there were like 12 Christmas songs and all of them by this strange reggae/disco group from Germany."
Tiffany Hiebert says her favourite tune on the album is 'Zion's Daughter' followed by 'Jingle Bells' and 'Feliz Navidad.'
"It just doesn't feel like Christmas until there's snow on the ground and Boney M on the record player," said Hiebert. "I can't get into the spirit of the season until I hear that opening steel drum solo on the Boney M Christmas album!"