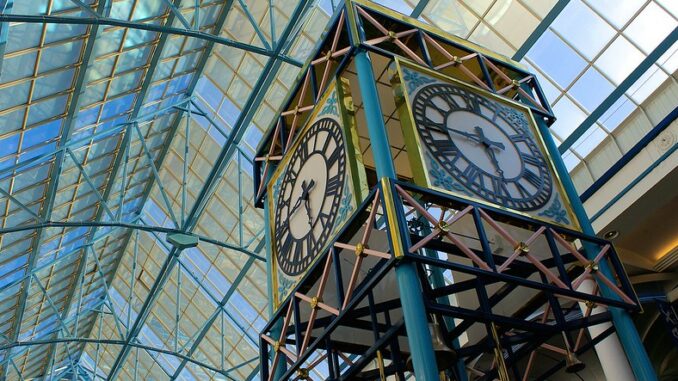 WINNIPEG, MB
Rumours are swirling about the potential sale of Portage Place to True North, which is really exciting for all the Jets players clamouring to get part time custodial jobs.
"I realized hockey wasn't for me," said one Jets defenceman. "The way we've been playing lately, we'll all be working at Portage Place sooner or later."
The most popular job is wiping down the plastic trays in the food court, which Pierre-Luc Dubois claims he'll be doing this spring, unless he can get a trade to Montreal.
"When I came to Winnipeg, I knew sooner or later I'd be working at Portage Place," said Dubois. "Ahh, this is the life."
When Portage Place is sold, True North plans to use it as a training centre for up-and-coming Jets players.
"First we'll start you at Kildonan Place, then if you're really good, maybe you can get to Portage Places," said GM Kevin Cheveldayoff. "I plan to be working there soon myself."
(photo credit: J.H./CC)