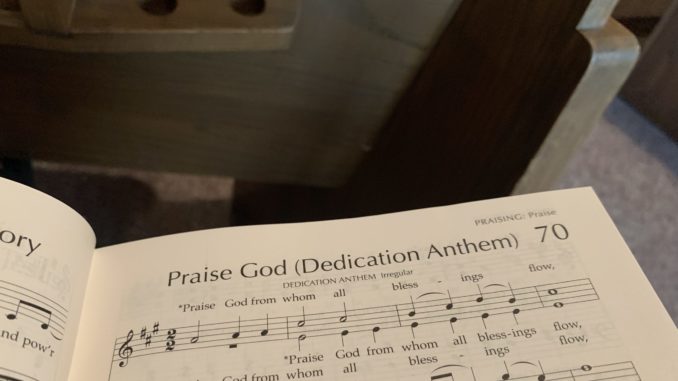 AKRON, PA
The Akron Mennonite church lobby was full of gossip this week about just where Hymn 606 has been spending her Sunday mornings for the past few months.
"Did you hear about that Hymn 606?" whispered Mrs. Hofstetter. "I heard from Mrs. Nofzinger that she saw Hymn 606 over on page 70! Well I never! The nerve of that hymn!"
Hymn 606 has not been seen in church in months and rumours are spreading she may have stopped attending altogether.
"I think she needs a visit from the pastor," said Mrs. Hofstetter. "He'll get to the bottom of this once and for all!"
Before planting herself down on page 70, Hymn 606 was holed up on page 118 for a few decades, which really had folks questioning her commitment to the faith.
"If that hymn wants us to see her on Sunday mornings, she needs to be where we can find her," said Mrs. Hofstetter. "I just hope she hasn't joined a Lutheran hymnal or something."
With mounting pressure to make an appearance, Hymn 606 was spotted in church the very next Sunday, though she kept a low profile somewhere in the balcony where a few old red hymnals can still be found.