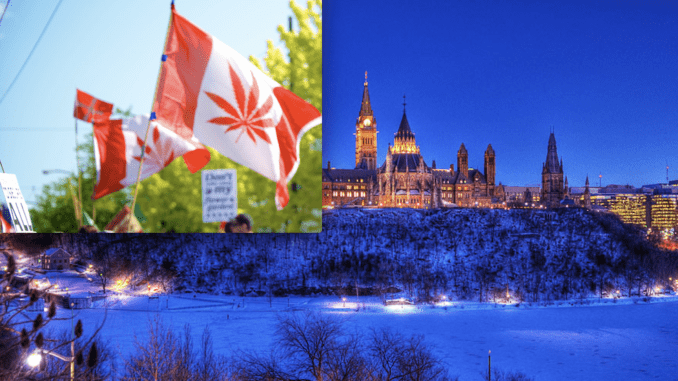 OTTAWA, ON
As part of the Canada 150 celebrations, the Trudeau Government has just announced the construction of a multi-billion dollar Cannabis Land theme park on Parliament Hill. After a rigorous consultation process, which included interviews with representatives of Disney and the City of Amsterdam, construction is set to begin this winter.
"Cannabis Land's main attraction will be a large ice rink where Canadians can roll a joint and teach their children to skate," said Culture Minister Melanie Joy. "You can sign up for your forty-minute high-skating lesson on our website."
After the skate, participants will be offered a choice of Nacho Doritos or Old Dutch Ketchup chips.
"It's just one way to celebrate everything that Canada has to offer," said the Prime Minister. "So come on down to Ottawa, get high, and skate for a few minutes with your favourite MP."
Some have suggested the $8 billion price tag is a bit steep for a temporary ice rink and few head shops, but the government claims the expense is worth it.
"Sure the ice will melt and the high will wear off, but just think of the memories you're creating for your children," said Trudeau. "The tax revenue generated in the Vancouver area alone will more than pay for this place."
Trudeau acknowledges that some Canadians are critical of his plan but says since he broke his promise on electoral reform, "there's not a damn thing any of them can do about it."
(photo credits: tsaiproject, Cannibas Culture, modified/CC)