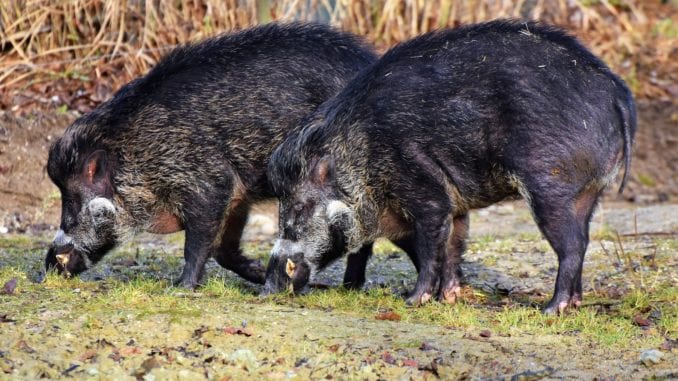 A recently uncovered recipe for traditional Mennonite farmer sausage calls for "30 to 50 feral hogs." The document, translated from Plautdietsch, and found jammed into a hymn book at the local Bergthaler church, is believed to be the oldest and most authentic formavorscht recipe known to Mennonite kind.
Mennonite Farmer Sausage (serves four)
a pinch of salt

a dash of pepper

30 to 50 feral hogs

a splash of vinegar
Stuff 30 to 50 feral hogs into natural casings. Add salt and pepper. Smoke for a number of hours. Serve with vinegar. 
Sources say there's a guy in Arkansas who's willing to supply Mennonite butchers with "all the feral hogs they might need. Well, maximum 30 to 50."