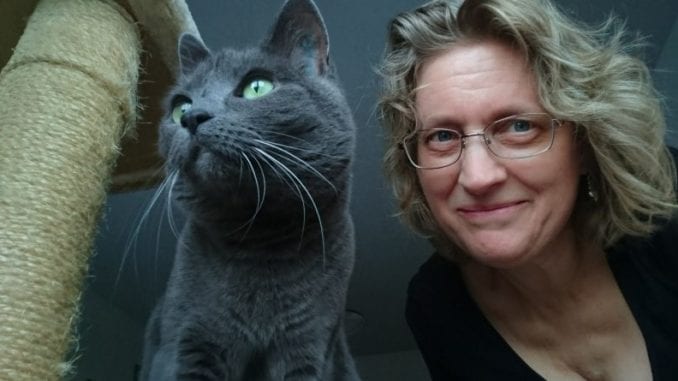 HARRISBURG, PA
A Mennonite woman from Harrisburg has become the first person to be legally wed to their pet cat after a Pennsylvania court struck down the law that prevented such arrangements as "unconstitutional." Anna Hostetler, 43, married her 6-year-old Russian Blue named Boris Cat-loff in a small ceremony at the local Mennonite church on Sunday.
"Once I turned 40, the church gave me a choice," said Hostetler. "Either get married or become a missionary. I'm happy with my decision."
It was precisely these limited options given to her by the church that caused Hostetler to fight so hard for the right to marry her cat.
"The church told me I had to get married, so I said, 'fine,' and showed up with little Boris here," said Hostetler. "I'm happy to say the ceremony went off without a hitch, other than the fifteen minutes Boris spent purring and rubbing up against the minister's legs."
The wedding has sent a shockwave throughout the Mennonite community, with many members now questioning the narrow opportunities traditionally given to single women within the community.
"We're thinking of adding a third option of going into the nursing profession," said Reverend Miller. "I think that should keep everyone satisfied…or at least prevent them from marrying their cats."
Hostetler and Boris Cat-loff are currently honeymooning in Aruba at a lovely 5-star hotel that accepts pets.
"Having a great time down here. It's a long way from Pennsylvania Mennonite country," said Hostetler. "Who knows? We may never return."